How to Build THE BEST Cleaning Website for Your Business
This is 2021; you do not need to be tech-savvy to start an online business. You do not need to know how to make a website to have a properly functioning website for your cleaning business. Sometimes you do not even need to spend a single penny behind the website. There are a lot of online tools, themes, and templates available for free on the Internet, which you can use to create your website. When it comes to creating a cleaning business online, there are certain things that you need to do. Online cleaning businesses are a new concept, but it is gaining heavy popularity. To succeed in it, we have written a few tips and tricks that you can apply on your website.
A few tips and tricks for your cleaning business website 
Considering you are a small website, your main form of marketing has always been word of mouth recommendations. Now that you are bringing your business to the Internet, how do you market or spread the word about your business? This has a lot to do with how you create and design your website. That is because the form of marketing done for an online business is mainly SEO and social media marketing. Now you need to integrate all of these within your website. Sounds confusing? Well, do not worry; we are here to help.
Your contact information 
Your contact information is critical because that is how people will contact you. Your whole business is based on people contacting you for your services. Your website is not an eCommerce website like Amazon, where people will directly place their order from the website, and contacting is optional. People need to contact you so that they can know more about your services, for that you must put all your contact information on your website. But that is not all; there are many websites where the contact information is placed in such a location that the customers cannot find. The trick is not only to put it in a good location but in such a place that it is very easily noticeable.
Estimation of price 
It is obviously not possible to put your full rate chart on your website. Specifically because for different kinds of work, there will be different rates. But you must put an average price on your services. This will give your customers an idea of how much they need to shell out for your services. On the other hand, if you do not put any prices, your customers will be suspicious and think that you will charge astronomical charges for the work.
When are you available?
When it comes to a cleaning business, usually there is no fixed time as to when you are active. Whenever your customers want you to come to their house, you schedule a booking and work accordingly. But it would help if you had a range of time beyond which you or your workers won't work. Make sure to mention that range so that your customers can't blame you later on not providing your service. Also, mention which days you will be working, for example, maybe you do not work on Mondays or suppose say on Christmas eve.
Testimonials
Make sure to add customer testimonials to your site. People will question how good you actually are with your service. Specifically, when it comes to a cleaning business, you will be visiting a person's home and work, so they will be reluctant if they are not sure of you. It is also a very good idea if you can add pictures and videos of your work. These things will give your work a bit of authenticity, which is very important because you need to gain your customers' trust, and nothing will help more than customers verifying your work.
SEO
In order for your targeted customers to find your website, you need to do something called search engine optimization or SEO. SEO is so important that there are companies who specialize in just that. To properly do SEO, you need to fill your website with certain keywords which if people search; they will find your website. For example, since your business is a cleaning business, add sentences like "clean your home," "cheap home cleaning services," and so on. Also, one more thing which you can do is, add your location to these keywords. For example, if you are based in London, make the sentence like "best cleaning service in London." This will help you to get more customers.
Insurance
A few customers would want to know whether your business has insurance or not. Most big cleaning companies will provide insurance; for example, if something breaks while the cleaning people are working, the price will be covered in the insurance. Customers prefer to have that option.
Advertising
You need to advertise your business and your website. There are social media sites like Facebook, Twitter, and Instagram. You cannot write everything about your business on these social media sites, so you need to make sure the customers redirect themselves to your website so that they can understand more about what your company offers.
Mobile friendly
Last but not least, you need to make sure your website is mobile-friendly. Most of your customers will visit your website from their phones. If your website is not optimized for it, they will have a bad experience and eventually close the website. The experience you provide them with your website goes a long way towards hiring you for a job.
Conclusion 
As we can see, creating a website for your cleaning business is not that difficult. When it comes to a cleaning business, you need to keep in mind that there are certain things that you as a cleaning business owner need to do for your business to be successful, like provide insurance and testimonies. Other than that, if you follow this article, your business will be unstoppable!
Web Development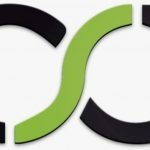 Table of Contents Do you not mind getting your hands a little dirty? Are you hoping to make a little money
Read More »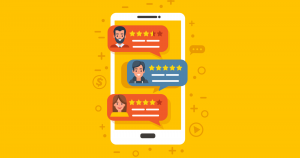 Marketing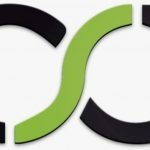 Table of Contents The Internet has given us the liberty of having the world at our fingertips. We have moved beyond
Read More »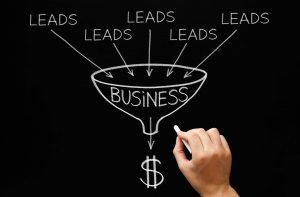 Marketing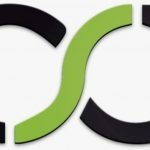 Table of Contents The foremost objective for any sort of business – whether it is a clothing store, an ecommerce website,
Read More »