Guide to Getting WordPress Help For Your Cleaning Business
Post the Coronavirus pandemic; every other business is creating an online persona. The same is happening in the case of cleaning businesses as well. To create an online persona, you most definitely need a website. Apart from websites, you need pages on social media accounts as well. The advertising and marketing on a social media site and a website are different. Today we are going to discuss how a website can help your cleaning business and when it comes to websites, the easiest way to have a good functioning website is to use WordPress. How? Well, we will discuss that now. 
How to create a website using WordPress
Creating a website can be very difficult or very easy; it depends on how you decide to make it. There is an actual job called web developers who develop websites for a living. You can understand that if you ask a web developer to create a website, it will be expensive. Being a small business, you might not have the funds required to hire a professional web developer to create a totally custom website for you. This is where WordPress comes in. Using WordPress, you can almost for free create your own cleaning website. You cannot customize your Website as much as you could have if you hired a web developer, but the price to Website ratio is too high in this case. There are multiple free themes and templates you can find on WordPress, which you can use for your cleaning business, which will get all the basics right and have the potential to be a fantastic website. So now, if you are an amateur and you do not know how to build a website on WordPress, we have listed the first fundamental steps which you must do while creating a website on WordPress.
You need to host your Website somewhere:
Usually, you need to buy a domain where you can host your Website, but with WordPress, the process has become very simple. Since WordPress understands that you are an amateur and probably don't even know what a domain means, it will take care of everything for you. You just need to select a few settings, and voila, your Website will be created.
Themes, templates, and plugins:
Once the basic skeleton of your Website is ready; you need to decorate it. Think of it as building a house. After your house is built, you need to add furniture, a bed, photo frames to decorate walls, maybe a few electronic gadgets, and so on. Similarly, you need to design your Website. Now since you have a cleaning business, your Website must be designed accordingly. WordPress has included multiple themes for cleaning websites to make your life easier, which you can use to customize your Website according to your needs. You first need to choose a template and on which you can add various themes or plugins. Plugins are nothing but a few extra features that will make it function better, look better, and add interesting features for your customers if added to your Website.
Customization:
WordPress has almost done everything for you. It has created the Skeleton of your Website upon which you added your template, themes, and plugins. Now from the design point of view, your Website is ready. But now the question arises that whatever you did, any other cleaning business can also do it. Then how is your Website unique? Well, the answer to that question is customization. You now need to customize and edit your Website to add your business' touch. Firstly the template will have generic writings in it, which you need to change. Here you will need to write about your business and what it offers. This won't be the same for every business because your cleaning business is unique. Along with this, you must add some pictures and videos of your company working and cleaning people's houses. A few testimonials from your happy customers won't hurt either! So these are the basics of how you can create your cleaning business using WordPress. Once you are done with all these steps, your Website will be ready for action.
A few themes which can be used for a cleaning business website
You must be wondering that all these themes look amazing, how can you possibly choose? Well, all of the themes available in WordPress are pretty good, and all can get the work done. Although we have selected a few which we feel is easy to use and gets the job done perfectly:
Clenix
This is a very sophisticated and customizable theme for cleaning businesses. Once you open the theme, you'll notice that there are 4 demos and multiple page layouts available for you instantly. You can use these demos and page layouts and mix them to create something you would like. Moreover, there's something called the drag and drop feature. Using this feature, you can insert certain layouts and instantly see how it is affecting your website. The best part about all of these is, you can do so much without knowing a single line of code.
Webify
This is a theme which was made for cleaning businesses. It is a very simple and easy to use theme where you have to do almost next to nothing, and your website will be set up within seconds. Everything is already created, all you have to do is edit according to your business' needs, and that's it. Like the other themes we have been discussing, you do not need to know a single line of code to create a website using Webify. These are a few themes that are perfect for amateurs, but there are a lot more on WordPress' official website.
Conclusion
Creating a website using WordPress for your cleaning business is easier than ever. As you can already tell by reading this article that you do not need any prior knowledge, and still, you can create an amazing website. So don't wait anymore; go and bring your business onto the Internet.
Web Development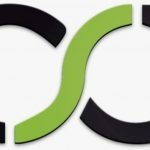 Table of Contents Do you not mind getting your hands a little dirty? Are you hoping to make a little money
Read More »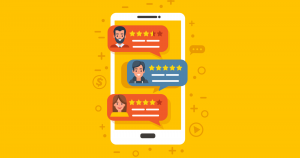 Marketing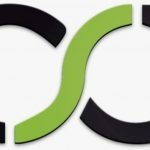 Table of Contents The Internet has given us the liberty of having the world at our fingertips. We have moved beyond
Read More »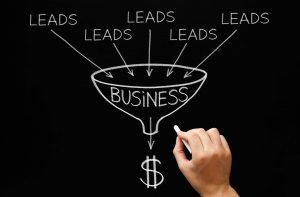 Marketing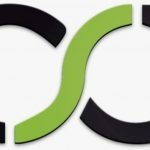 Table of Contents The foremost objective for any sort of business – whether it is a clothing store, an ecommerce website,
Read More »