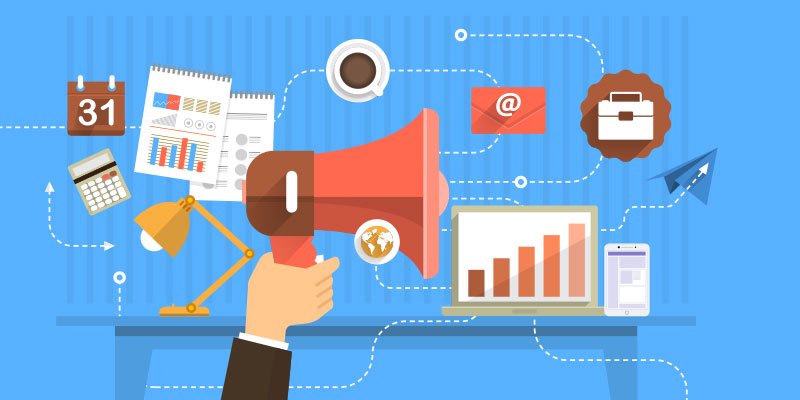 Are you heading to a cleaning business? Or do you already have one? If you want to make a difference with your business, the ultimate help will be marketing to clean your business. It is no doubt that all business entities face hard competition, and the cleaning business is no exception. If you think hiring employees and learning the ins and outs are all you need to make a difference, you may be wrong.
Marketing is an essential part of every business, no matter what industry. Without a proper marketing strategy, it is nearly impossible to achieve your business goals. If you wonder how a marketing strategy can work for your business, let us tell you that it will help you communicate with your potential clients and be open with your services if you implement the right marketing strategy.
Before we jump into the strategies and several marketing aspects, it will help understand what this marketing means. To make it short yet understandable, it will be better to say that marketing is a process of promoting your business. It helps a business reach potential customers and communicate with them about the product or services. However, marketing and sales are more or less connected to each other, and they are not the same thing.
But how to find the marketing strategy perfect for a business? Well. It is neither easy nor hard. It takes a few essential pieces of information and steps to determine the marketing strategy. If you want to know the marketing strategies for the cleaning business, here is a complete guide. Here you will know the basic yet major ways for marketing.
Basic rules of marketing for cleaning business
Marketing for the cleaning business has several things involved in it. You need to communicate with the public, define your brand name, and the services you are able to deliver. If you want to achieve your business goals, it should be your concern to learn the secret marketing tools for the cleaning business. Here are some effective ways to begin marketing for the cleaning business. But before you look for the ways to it, you must understand how you can develop a marketing strategy that will work for a cleaning business. The first thing a business requires the most is it's marketing plan as it helps to understand the goals. But before that, you need to determine the kind of cleaning services you will provide, whether it's a commercial cleaning business or a home. A proper plan will help you see the guidelines and targets clearly. Look at things like the competition in your market, which is on top of it at the point all these require special attention. Another vital thing is to provide an overview. It must contain all the details of your business, such as promoting strategies, objectives, etc.
The Rule of 4 P's
The biggest part of marketing strategy comes with the rule of four P. If you didn't know about it already, it would help if you go through the article. These four P's are stand for Product, Price, Place, and promotion. These are the four Pillars of marketing and business.
Product
The product does not necessarily have to be an item, and it includes services as well. The term used on behalf of the product, in this case, is the services are products. If you manage to understand the niche of establishing the good or the service, it will help you find out how you can promote it.
Price
Next is the price. We understand that it is not possible to provide all services at the same price. You have to set a price point for your services. The minimum price point from where your services start to the max price point is the costliest service. Having a clear price chart helps negotiate the groundwork for clients and agreements regarding the business too.
Place
Then comes the place. It is a vital part because if you don't understand the place where you can reach clients who have the potential to take your services. It will help if you determine these places where you can sell the services the most, it can be online and offline.
Promotion
The last P stands for promotion. It occupies most of the marketing. It has various aspects to it, and all of them have a huge impact on marketing, starting from advertisement, public relation management, social media strategies, email marketing, video marketing, search engines, etc. Using these four p-tools, you can reach potential customers and increase your sales immediately. Ways for marketing for cleaning business Now that you have the basic knowledge about marketing basics for cleaning business, what it requires, the aspects and everything. It is the time when you must learn the different ways of marketing. Especially for beginners, it becomes hard to understand where to start from and where to stop. All these ways are clear and simple so that anyone willing to start marketing for a cleaning business would be able to implement.
Learning the target audience
It is essential to understand what your audience wants from you. It would help if you determined the audience rather than say who you think is the audience your business needs to reach. For example, if your cleaning business is the commercial one, you need to look for business owners requiring the services you deliver. It is about a particular area of the type. The reason why it is crucial to learn about your customers is that they are your target. While starting your marketing, you might keep a close eye on your competitors as if you can find what they say to their audience or provide them, and it will help you make yourself a better way.
Developing websites
It is a common case where we click on a website, and it shows a pop up where we need to type our email address or phone numbers. It is a conversion-focused website strategy. You create a website where visitors must input their email addresses and phone numbers for daily updates. It helps the business reach a lot of people at the same time regularly. Continuous texts or emails regarding the updates of services, discounts, and special add ons and building up catchy yet professional taglines help you convert your visitors into a strong customer base. Using conversion website tools is not as critical as you may think; all you need is a website with a comfortable interface such as GoDaddy, WordPress, Wix, Squarespace, etc. These are the most comfortable websites for using conversion tools to increase the marketing for the cleaning business.
Social media platforms
Social media has become the biggest demand driver for businesses. Several social media platforms have unique business tools that can help business owners promote their products and services to a vast audience range. Since almost every 9 out of 10 people use social media these days, it can be easy to increase sales. Here are the social media platforms and how they help organizations with their business tools.
Instagram
Talking about social media marketing and not including Instagram is nothing less than committing a crime. At this point, Instagram is the social media platform with the most active users, helping a business reaches more active and potential customers. Moreover, we all know how influencing has become a common yet trending way to earn money. Since influencers have a vast number of people following them, when they post something about your services, people look at it with much interest. Paying them to promote your services can be a great strategy for marketing for cleaning business.
Facebook
It has the largest user base of all social media platforms. Active or not, you will find every other person's account on Facebook regardless of age, gender, profession, etc. Facebook lets you open a Facebook page only for your business, allowing you to let people follow you. The Facebook business tools help you set your available hours, contact details, describe the services, etc. It allows the business owner to make posts on their services and offers and allows customers to rate the business and leave a review on the page. People with the potential to get a cleaning service from you will find it more comfortable whether they will contact you further or not.
LinkedIn
Almost every social media platform is free of cost. However, LinkedIn is the one where professionals can post about employee requirements, vacancies, etc. If you want professional and potential people to reach your brand, you must create awareness for that. Creating brand awareness helps people see those posts on their timeline; thus, you also get a strong potential customer base.
Twitter
Like Facebook, Twitter also allows business owners to open a business page. The marketing agenda with Twitter is more or less the same as with the other social media platforms. However, if you pay for advertisements, it ensures reaching active and potential customers more than before.
Customer Relationship Management or CRM
Customer Relationship Management is software that allows businesses to keep tracking their customer details. Not only to track, but you can also store each customer's important details more efficiently in your database. It works as a helping hand for marketing for the cleaning business. There are software options that allow you to send updates, estimates, and schedule details to the customers. You can also set recurring appointments one time appointments. But it doesn't end here. You can also assign your business orders to the employees working under you with this software to your surprise.
Email marketing and text message marketing
Apart from social media marketing, two more marketing strategies work like magic. Especially in the last few years, email marketing and text message marketing has occupied all business industry entities. There are several reasons why implementing email marketing for the cleaning business is a smart choice. It is no doubt that the more new technologies arrive, the more they get expensive. Almost every marketing strategy that ensures high engagement charges a lot. Email marketing and text message marketing are on the cheaper sides, making these two trendings and demanding. It is a common thing where we use our email address or phone numbers on websites to subscribe for the latest updates, or we have to give these details in billing counters when walking inside shops. When you get email ids and numbers of your customers, you can use the marketing strategies to send those emails and texts about the latest updates, new offers, new services, website links, etc., regularly. According to studies, people check their phone every five minutes, which means there is a high chance that they will get the notification and read it. Using attractive lines might make it more interesting for customers to open the message or mail and click on the website to book their cleaning services.
Reputation management
There is no doubt that if your cleaning business's reputation is on the good side, people will get your services. Sometimes, a brand that has an amazing reputation instantly gets customers instantly, and the strange part is that those customers might not even give a second thought as to why they should choose that particular brand. It is because of their good reputation. But with a good position comes good responsibility. You always have to remember that one minor mistake can make all your reputation fall apart. Especially for a commercial cleaning business, it is crucial to ensure that people trust them. If you can make a good impression on customers, they will refer you to more people, and in this way, you will get more bookings.
To Sum It Up
Marketing for the cleaning business is not as tough as it seems to be. If you want your cleaning business to grow, then marketing is essential. It will help you reach your desired business goals more comfortably.
Web Development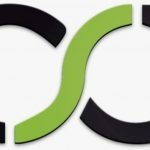 Table of Contents Do you not mind getting your hands a little dirty? Are you hoping to make a little money
Read More »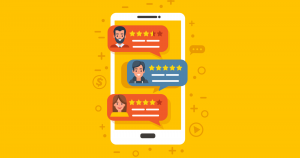 Marketing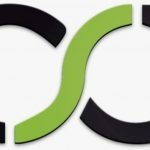 Table of Contents The Internet has given us the liberty of having the world at our fingertips. We have moved beyond
Read More »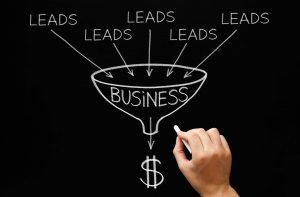 Marketing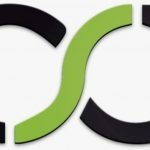 Table of Contents The foremost objective for any sort of business – whether it is a clothing store, an ecommerce website,
Read More »