The foremost objective for any sort of business – whether it is a clothing store, an ecommerce website, or even cleaning services – is to generate profits, which is why they exist. The core objective of a cleaning company, therefore, is to have an upward trending sales trajectory. In today's day and age, cleaning companies are increasingly relying upon new and innovative ways to create sales leads since every company needs a pipeline of high-quality leads to grow business and win new clients. Here are some useful ways for a company to generate effective and regular
leads for a cleaning business.
The Target Audience
Knowing the characteristics of your potential customers is essential for a business in learning how to market themselves better. A business must consider the location of its operations as a tool to understand the audience that can be reached out to. For instance, a commercial cleaning business near a football stadium can target owners of bars and pubs nearby as these places tend to get trashed every weekend. Hence, having insight about the audience's age, location, preferences, etc. is essential. Knowing these things will help you with your marketing plan and will aid in addressing the needs, preferences, and interests of your target audience. Data collection is a fundamental function in the research process and it is similarly important in marketing research. Gathering quality data helps in developing a deeper understanding of the different aspects of the market (i.e., needs of the customers, their purchasing patterns, their likes or dislikes) to identify the factors that influence the different buying behaviors. Possession of such intelligence not only educates the company about the market and the consumer segments it serves, but also makes them aware about other entities present in the business environment, such as competitors, regulatory bodies, local communities, etc. which can affect your cleaning business. When it comes to marketing your residential cleaning service, how you use this information can mean the difference between business success and failure. Spend some time getting to know your niche and target market, and you will be able to create a more successful marketing strategy.
Online Presence
There used to be a time in the world of ad agencies when brokers would be the only mutual link between clients and mass media communication channels (which at the time were only limited to radios, newspapers, and television). However, now that we have computers, the Internet, and smartphones, we have witnessed an astounding revolution in the role of media in boosting sales and awareness of any sort of company.
A cleaning business
At the very least, needs a website, an app, or even a Facebook page to engage their potential clients. This can help in
generating leads for cleaning business
and eventually translate into deeper penetration into newer territories and a wider and varied clientele from different backgrounds. Search Engine Land columnist Jayson DeMers 
summed it up perfectly
, noted:
"Now that the internet has become the primary source consumers turn to for local business information, not showing up in local search is tantamount to professional suicide."
Benefitting the Consumer
When attracting the audience, you must apply useful promotion techniques such as offering discounts, reward points, gifts, and in-store credit, to retain customers and to gain their confidence in trusting the company's services. Another important factor that helps in creating a solid brand image is the emphasis you put on providing excellent and efficient after-sales service (also referred to as customer service/care). People now take online reviews and opinions shared by other customers into serious account and act upon them. Keep in mind, a good word of mouth plays a key role in generating new
leads for cleaning businesses
.
Social Media Matters
You must first determine where your leads spend their online time and then join in on the conversations. Start by looking for industry-specific hashtags on Twitter, Facebook, and Instagram. You may also participate in forums such as Quora and Warrior Forum, where your target audience may be looking for assistance and may need your cleaning services. Search engine optimization is also a perfect way to keep the company's name at the top of the search results. Hence, local SEO (search engine optimization) is increasingly becoming a useful tool for small brick-and-mortar retailers and service suppliers – especially those looking to survive against behemoths like Amazon, Walmart, and eBay who dominate the main organic listings.
Know What to Offer and Be Informative
You must produce content that is useful, insightful, and easy to understand for your target audience. In the case of your cleaning company, you must emphasize the reasons why cleaning is necessary and important for better hygiene and healthy lifestyle. Many people look for cleaning services while they are looking for solutions to problems. This is your chance to entice them to your cleaning company by providing content that addresses their concerns. Creating a weekly or bi-monthly blog in which you share different cleaning tips, tricks, and tools will work well in terms of attracting leads who are looking for professional cleaning advice. It's your chance to establish yourself as an authority figure, which will inspire
new leads
to contact you.
Friend Referrals
Isn't it wonderful when a client is so kind as to refer a friend or leave a positive review for your business? People making buying decisions place a lot of weight on online feedback and personal recommendations, so don't leave these acts of kindness to chance. Reward existing clients for feedback or referrals to capitalize on the good work you have already done. Make a note in your calendar to follow up with each client after the project is completed. You can get
leads for your cleaning business
by providing a discount on potential services or a small token of appreciation to repeat customers. Doing so will help you increase the chances of the client spreading the word in her social circle. This will aid in the development of your business credibility and the generation of new leads.
Develop a Lead Magnet
Another method for generating more house cleaning leads is to use a lead magnet to capture the information of your website visitors. If you want to create more house cleaning leads for your cleaning business, offer something of value that someone interested in cleaning will want. For example, create a list of the best cleaning supplies that every homeowner should have on hand. This could be a list of the best cleaning items for the most popular cleaning projects around the house. You may also provide interesting videos or supplementary details about how to use each of these cleaning items properly. In this scenario, it's possible that someone interested in learning about the best cleaning products and methods values a clean house. Therefore, once you gather their information, you can continue to remarket your cleaning services to them in the future.
Offline Promotions
Many cleaning companies overlook the value of traditional marketing techniques. A direct mail campaign, for example, is a cost-effective way to advertise your cleaning services to many potential customers. Give a brief description of your service and what you offer them. Make the deal even sweeter by giving a discount on their first booking if they mention a code they received through your promotion. This gives you the ability to demonstrate your cleaning company's efficiency and attract new customers. Direct mail is just the beginning – flyers, brochures, posters, and a variety of other materials can all help you generate leads by attracting attention to your business. Since you have a strong marketing plan, you will get the most possible return on a surprisingly small investment if you target these promotions effectively. This means that offline promotions should always be high on your priority list, particularly if your cleaning company is small or just getting started.
Unique Selling Point
Find a distinct way to provide service for your potential consumers, distinct enough for the audience to tell you and your competitors apart. You can offer them extra perks or additional services like giving them the option to hire the cleaners from hourly basis to monthly arrangements with a range of cleaning services that cater to customized needs, for example, professionals for cleaning someone's garage, or a music studio for instance. This will help create a competitive advantage for the business and increase brand loyalty which may then help you in acquiring further
leads for the cleaning business.
Attending to the upward-trending savvy demands of the consumers has pushed businesses to understand consumer behavior more than ever. Brands want to react accordingly and boost their sales. Humans as consumers and social beings are responsive to everything around them: noises, visuals, fragrances, and unconscious perceptions of every kind. This responsiveness often navigates them towards making decisions; it especially affects purchasing behaviors. These sensory observations are significant in shaping up a person's perception of an object. Perception is an interpretation of the information one obtains after observing how an object looks, feels, and smells which is also known as the process of learning. Learning occurs when there is an addition in the content of our long-term memory. All in all, we can tell you that lead generation is a lengthy, slightly complex, and time-consuming process. However, once you get the hang of it, you will realize how significant it is for the growth of your cleaning business.
Web Development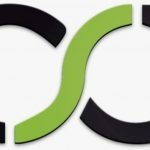 Table of Contents Do you not mind getting your hands a little dirty? Are you hoping to make a little money
Read More »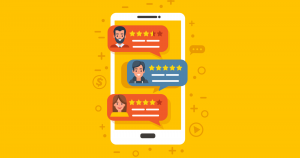 Marketing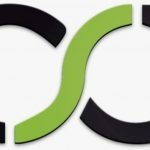 Table of Contents The Internet has given us the liberty of having the world at our fingertips. We have moved beyond
Read More »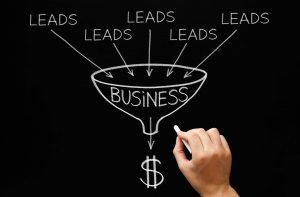 Marketing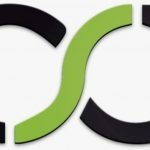 Table of Contents The foremost objective for any sort of business – whether it is a clothing store, an ecommerce website,
Read More »