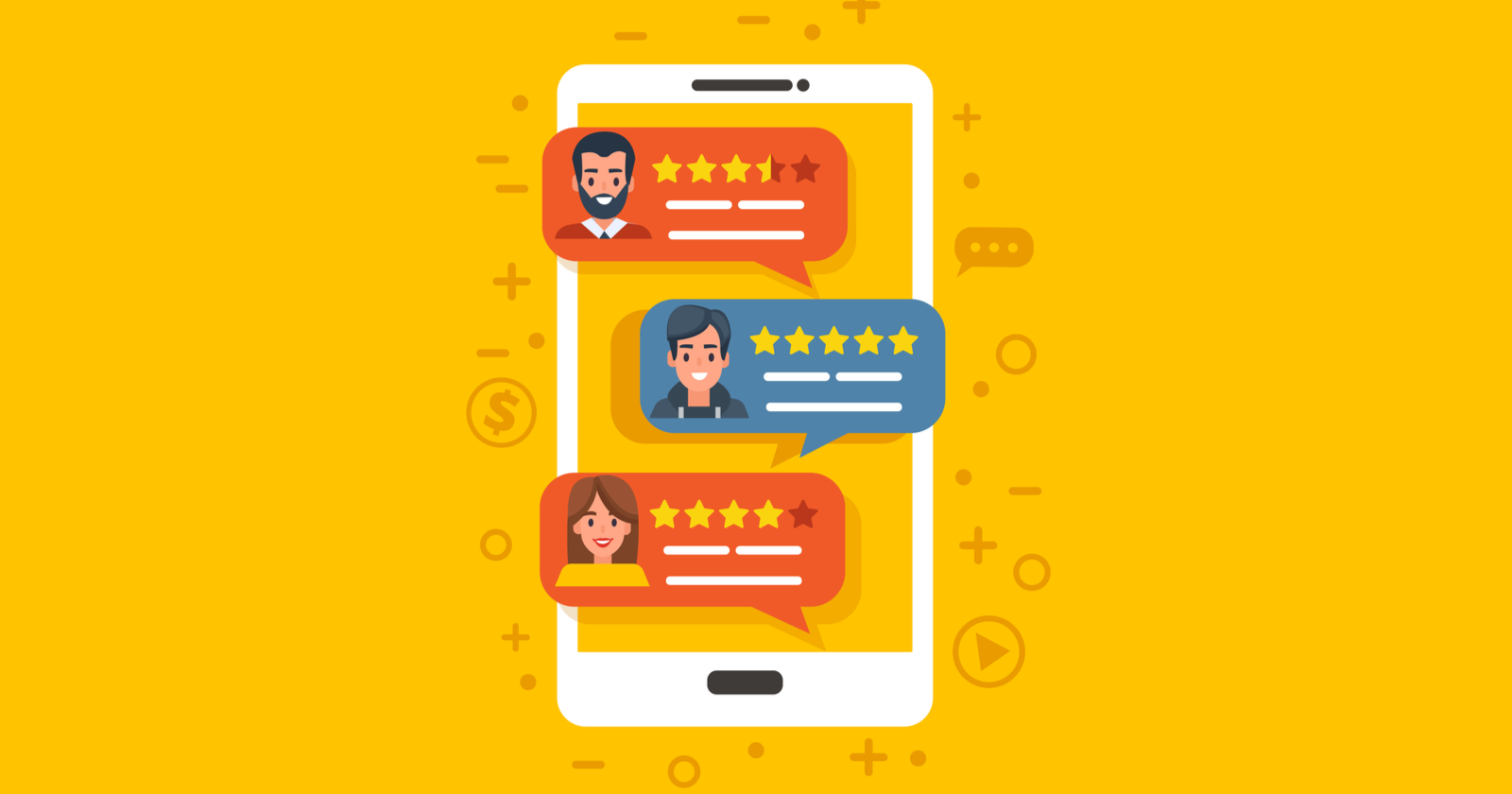 The Internet has given us the liberty of having the world at our fingertips. We have moved beyond the times of just being able to send texts and messages to full-fledged business dealings online. While it may taken some of the charms of life away, but it has paved the way for numerous opportunities on the other hand. People have been using the Internet as a mode of advertising their brand or business for a long time. It has gone far beyond just an appealing website to attract customers and is now a place where people tend to assess products based on preferences, feedback, and reviews of other like-minded customers. The Internet has changed the way we shop, buy or evaluate the value of things online. Whether it be a car, a dental service, a restaurant, or a beauty brand, it is rare for people to make purchases without reading an online review about it first. It doesn't matter what your marketing strategy is or how good you are advertising your product, people are more likely to respond to their peers before they make the cash exchange. That is why companies are in profit if they start looking at their customers as possible brand advocates rather than a one-off transaction. Online reviews have changed the world of marketing and communication and opened new avenues that bridge the space between traditional word-of-mouth and viral feedback to influence a customer's decision. According to the statistics, 94% of people read reviews online before making a purchase. It is almost impossible to trust an online site that doesn't have a convincing review section. That is the reason why online reviews are extremely important, no matter what you are selling. Online reviews offer many important key advantages to local cleaning businesses, which is why they have become an important part of branding and marketing of cleaning companies these days. Understanding how online reviews work is a step forward in improving your customer service and enhancing trust in your cleaning business, which will help create a positive online base.
The Power of Online Reviews
Statistics tell us that most users online depend on online reviews to help them decide which things to buy and which services to hire for a better home, better health and improved lifestyle. On average, people tend to read seven reviews before approaching a product to buy. Online reviews can make or break your cleaning company brand, and are the sole reason that people have started trusting online shops. In today's age, online reviews are not limited to the comment section below a product display, which range from review sites to Tik-Tok videos. Online reforms have presented us with numerous entrepreneurial opportunities to earn money while sitting at home. Many of us have been guilty of buying things have we have seen people rave about in videos and social media posts, even when we didn't need them. Similarly, we have also mentally banned a lot of products and services based on bad reviews without an actual personal experience. This is the reason brands have neglected traditional billboard and television advertising and sourced all their money into influencers to promote their brand. The higher the number of people that follow you, the more products you get to advertise and get paid for. This comes to the general idea that the basic information of a product existing is just not enough anymore, and people are reluctant to approach a service or product offering without reading about a first-hand personal experience. Online reviews also help you develop your brand and overcome weaknesses. Many cleaning companies nowadays have productively employed the science behind online reviews to refine their marketing strategies and make their services better. We are more likely to purchase a product or book a service when other people – even random strangers on the Internet – agree that it is a good decision. Online reviews influence sales and are the biggest source of a product's authenticity.
Customer Engagement on Online Reviews
Online reviews provide a forum for cleaning businesses and customers to form a connection and establish a relationship with one another. It forms a symbiotic relationship between the two – one benefitting from the other. Cleaning businesses must understand the value of online reviews and use them as a platform to improve the quality of their services in the future. By using these
online reviews, a cleaning company
can address the concerns of their customers, working to improve their experience. This establishes a positive connection with the customers and keeps you focused on customer satisfaction. Customer engagement in your business help portray you as a trustworthy cleaning brand and enables you to become visible in the ever-growing online universe. Encouraging customers to send a positive review your way is an excellent way to expand your cleaning brand and increase its reach. Customers who leave a positive review are more likely to advocate on your behalf and feel a certain sense of loyalty to your cleaning business. Online reviews also help your customers feel like they have a voice and can make a difference. Taking the time out and replying to their concerns is also an excellent way to engage an audience and make them talk about your cleaning business. These reviews have made it possible for start-up cleaning companies to stand shoulder-to-shoulder with established brands in the marketplace. When your business has generated enough hype, more people are likely to buy from you and test it out themselves to leave a review.
Why Are Online Reviews Important For Cleaning Companies?
When your online personality isn't attractive enough, meaning that if you don't have 4 stars or more, your business is less likely to be approached by the general population. Most clients tend to read
online reviews for cleaning companies
before hiring their service. If your cleaning company has no positive online reviews, you are more likely to get trumped by a competitive business with higher ratings and positive reviews. These reviews are important to uphold your image and make people trust your cleaning brand enough to hire your services for extensive time periods. According to statistics, 88% of people say that they believe and trust online reviews as much as the first-person recommendation from family and friends. If people like your service, they tend to tell other people in need about them too. A similar phenomenon occurs with positive online reviews. When someone likes your service and leaves a review about it online, it reaches thousands of ears rather than one. It's absolutely crucial that you do everything in your power to make sure your clients want to give you a positive review online. The future of cleaning companies depends upon online reviews, and it is pertinent that business owners work towards managing their online social profile. Your clients will write reviews about your cleaning service, whether they like it or not, and you only have limited power over that. But it's important that you remember to ask people to rate you online, or leave a good review. This is because positive online reviews have the power to negate the negative ones.
How to Encourage Positive Feedback?
The worst and best thing about people is that they always talk. They talk about their experiences and interests, good and bad things that happened to them, and mostly they talk about discovering new and trustworthy services. When people talk online, many people tend to pay attention. Whether it is your friend, or a stranger writing that review, you trust it and make a decision based on the review. With so many people writing – and reading – reviews online, how much do you think it affects your cleaning business? The answer to that is a lot! In a cleaning service, the opportunity to get 5-star reviews online is high. The reason for that is in a cleaning service, you service your clients regularly and spend time inside their homes and offices. This creates an environment of trust and mutual understanding, and the client can get to know you better. Even then, here are some tips on how to encourage your clients to leave an
online review for your cleaning company
:
Take time out to ask for an online review when a client tells you they are pleased with your service.


One thing that people like most are discounts. Offer your loyal customer discounts on services in exchange for positive online reviews.


Add other incentives like lucky draws for clients who leave a positive review.


Be interactive with your clients to form a better connection with them. This bridges the customer-business gap and helps people connect with your business on a personal level. They are more likely to give you a review that way.


If a client gets in touch with you about the service that you provided, or refers you to someone else, politely reach out to ask for an online review.


Make your website interactive. This way people will share their experiences and concerns when they know that someone will listen and respond to them.


It also makes a difference when you respond to the concerns of a negative review, and compensate the customer for their service. It generates good press for your business and loyalty in customers.
Web Development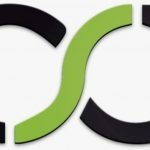 Table of Contents Do you not mind getting your hands a little dirty? Are you hoping to make a little money
Read More »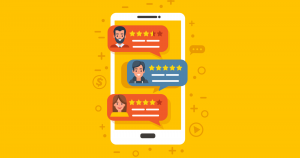 Marketing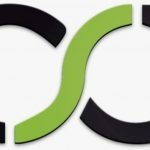 Table of Contents The Internet has given us the liberty of having the world at our fingertips. We have moved beyond
Read More »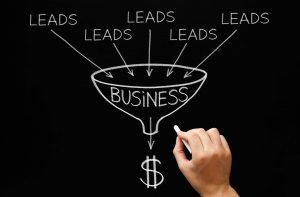 Marketing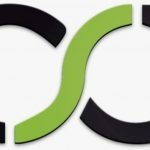 Table of Contents The foremost objective for any sort of business – whether it is a clothing store, an ecommerce website,
Read More »